The state of the game is good. 2007 has been an enjoyable year already. Zach Johnson's Masters victory was a feel-good story for most folks, even if the tournament itself was brutal to watch. Angel Cabrera joined Johnson as players who survived the final day of a major with Tiger on the prowl.
Despite relative health, there are some big issues in golf this year. Some are reoccurring, others are recent developments, but all may have an impact on the game in coming years. I've distilled the biggest issues to five. See what you think…

Number Five: FedExCup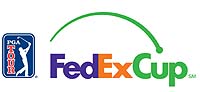 Like little chipmunks storing nuts for the long winter, PGA Tour players have been busily collecting FedExCup points. The Golf Channel has faithfully reported to us how the whole things is progressing and, to our utter surprise, most people don't care. Didn't we predict this?
Tour players have toed the party line by flashing their pearly whites every time someone utters the word "FedExCup," but you kind of get the impression all they care about are winning majors and keeping their card.
The average golf fan doesn't understand the FedExCup points system and wonders, "Why are they resetting the points prior to the playoffs?" My primary gripe is that if it's a playoff, then why are there going to be 144 players in the field? Last time I checked, playoffs had less players than the beginning of the season. But maybe that's just me.
When the FedEx Cup points system was announced there was a substantial buzz and conversation. But now, not so much. What I'm trying to say is that the jury's still out on how well the FedExCup will do this fall. We'll have to see if a $10 million prize, beautiful (to some) trophy, and a five-year exemption will make the kind of waves Finchem and his cronies are hoping for. So far one of the biggest stories of the year is eliciting a collective yawn.
Number Four: Distance Regulation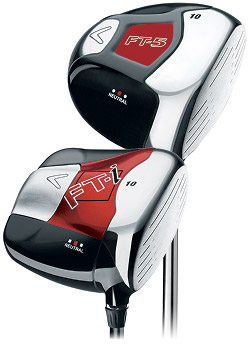 Distance is a subject that has occupied our attention for a long time. We've done our best to give all the factors a fair hearing. In other words, we believe that the ball has something to do with distance but not all that some would have you believe.
Here are some of the factors: proper fitting, fitness, and baked-out fairways all have contributed to increased distance. It's not a one dimensional issue.
I'm not convinced distance is a big problem. The U.S. Open, er, Masters (which finished at +1) treated us to the joys of a lengthened Augusta. It appears that the authorities read a little too much into Tiger's nine-shot win in 1997. There was no move to protect Augusta when Ben Hogan won at 14-under in 1953, Jack Nicklaus won at 17-under in 1965, or Raymond Floyd won at 17-under in 1976. I guess 18-under was the magic number to prompt massive course lengthening.
Balls, clubhead size, and grooves have evolved alongside fairway speed, green speed, fitness, fitting, and ball technology. Whatever one might say about how long modern players hit the ball, the fact remains that the best players win the most. Good equipment benefits us all, especially the amateurs.
Number Three: TGC's New Role


When the PGA Tour announced that The Golf Channel had a 15-year contract I figured it was a boneheaded move. TGC isn't ESPN, right? Well, it wasn't ESPN to begin with.
My tune has since changed. TGC took seriously their involvement with all aspects of golf and has ramped up the quality of their coverage. What's nice about TGC coverage is that you actually get to watch a lot of golf. Exclusive rights means exclusive coverage (of the events that they cover), and they've done well.
A friend made the comment that it's a natural progression of a healthy sport. Committed golf fans immediately made sure that they had TGC as part of their cable package (when possible) and nothing changed substantially when TGC took over some of the coverage.
I believe the future is bright for the golf media. Committed fans are spoiled to have their very own channel. My initial concerns of long-term health have become non-issues.
Number Two: Tiger Woods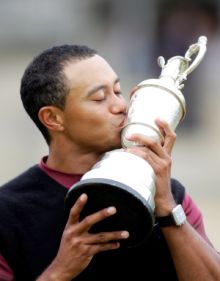 Like him or not, Tiger Woods has brought the PGA Tour to a new level. Golf in general has benefitted greatly from his charisma and skill. Tiger has remained a singular mover in golf and that is not going to change.
The great thing about watching Tiger for the next couple of decades is that we'll likely see him beat Jack's major's record. He could easily win more total PGA Tour events than Snead. Even when Tiger is older and not contending as much, he'll still draw the biggest crowds.
Tiger's game is strong. He won seven in a row to end the 2006 season, has won three in 2007, and has nearly won every major this year. The real question is can anyone make a run at this guy? Prior to Mickelson's wrist injury there were some who thought he was the man to knock Tiger from his throne. I'm not sure he can do it. I said as much already.
I think the biggest story surrounding Tiger right now is how others have seemed to hang around when he's in the hunt. Zach Johnson won the Masters with Tiger breathing down his neck and Angel Cabrera edged him out at the U.S. Open. The Tour will get stronger as players learn to hang with Tiger. But they can forget it when he's playing with the proverbial "A" game.
It's no surprise that Tiger Woods is leading the inaugeral FedExCup points standings by nearly 4,000 points. And he's played fewer events than anyone else. Gasp! Still no one cares.
Number One: Slow Play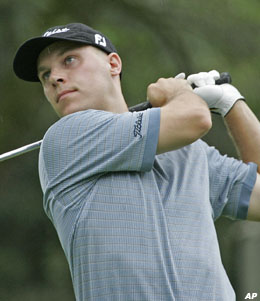 We inaugurated a campaign to end slow play at The Sand Trap because slow play is clearly a problem. There are many contributing factors which boil down to too much fiddle-farting around. And there are things that we can do to end slow play.
Awareness is the first step. One of the most important things is meaningful enforcement at the local level. Kicking the ignorant in the rear is a good start. We're going to have a tough time gaining and retaining players if they have to give up more family time than is reasonable. Four hours is enough time to play 18 holes.
Slow play is an issue that both amateurs and professionals should keep center stage. The pros could do a much better job of being an example to the rest of us. We know that a lot of money rides on every shot at the professional level but there has to be a way to get these pros (that is professional golfer) to play a little faster. It is an important part of the game.
That about rounds out the biggest issues in golf today. Feel free to sound off in the comments.
Photo Credits: © Getty Images, Photo Credits: © AP.