As I write this, it's the evening before the first round of the 2008 U.S. Open at Torrey Pines, and I'm pretty darn excited about this one. It should be a pretty good championship on a pretty good course… one that you and I can actually play by simply coughing up the daily rack rate or purchasing a package through one of the course-side hotels.
Torrey Pines is always a cool stop on the PGA Tour, bumpy January greens notwithstanding. Where else do you see people in hang gliders soaring along the cliffs lining a golf course? (But not during U.S. Open week; they've been temporarily banished to other aeries along the coast.) As a choice for a U.S. Open, Torrey Pines has its detractors, but my hunch is it's going to play well on TV and provide an interesting Open.
Here's five reasons I'll be watching all the coverage I can.

Number Five: My Birthplace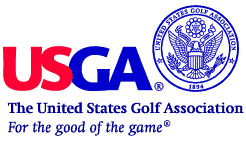 Yes, I was born in beautiful San Diego. I spent the first four years of life there. We have some family film of it snowing there, but it didn't last long. San Diego enjoys an average daily temperature of 70.5° (that's 21.4 degrees Celsius in most of the world). The proximity of the Pacific Ocean (which will be referred to as the "World's Largest Water Hazard" ad nauseum this week) helps cool the city from the desert heat that comes in from the east.
Had my family continued to live there, I'm sure I'd be a scratch golfer with all those extra winter rounds. I probably would have grown up ditching school on occasion to surf. And I'm sure I'd be taller and thinner, too. Alas, we moved to Ohio… I've never fully forgiven my parents for that.
Number Four: Mike Davis
The USGA's new setup man is Mike Davis. As the senior director of rules and competition for the USGA, Davis is responsible for prepping each year's U.S. Open course. While Rees Jones Jr. gave the course a makeover to attract the Open, It's Davis who helps determine what par fives get converted to par fours and makes sure the graduated rough is just right and the greens are slick as freshly Zambonied hockey rinks.
Davis's work has been well received since he took over two years ago for Tom Meeks. His setup is not only deemed "fair" (as in level playing field) by the players, but also makes for good TV. Take the driveable 17th last year at Oakmont. Torrey will likely have it's own… the like 435-yard 14th is expected to play at 277 yards at least once during the Open. Driveable par fours are among the most exciting holes in golf. A pro can make anything from eagle to "other" in the blink of an eye.
Number Three: 1-2-3
For the first two days of the U.S. Open, the USGA has seen fit to pair Tiger Woods, Phil Mickelson, and Adam Scott. It should make for good TV and huge galleries. When I first heard the announcement, I felt like it wasn't the fairest move that the USGA has made. With so much star power playing in one group, there's likely to be one of the largest galleries following them as we've ever seen. That could add an extra distraction for the players in the spotlight group, as well as for those on either side of them. As I wrote in my predictions for the U.S. Open, I think Tiger and Phil will probably handle it all right because they always draw the largest galleries. Adam Scott draws well too, but not in the same league as Tiger and Phil. And his putter has been known to get squirrelly under pressure.
World Rankings numbers 4-6, 7-9, and 10-12 will also be grouped together in marquee pairings, which include: Ernie Els, Geoff Ogilvy, and Justin Rose; Sergio Garcia, Steve Stricker, and Vijay Singh; and Jim Furyk, K.J. Choi, and Padraig Harrington. They'll also have large galleries, but they'll probably be noticeably smaller than the 1-2-3 triad's.
Those qualms aside… How cool is it to have 1-2-3 playing together in the U.S. Open? Honestly, it strikes me as the kind of stunt you might expect from a tournament like the Buick Invitational rather than the U.S. Open, but I'm sure going to enjoy watching it.
Number Two: A Closing Par Five
Here's another rarity for a U.S. Open: the 18th hole is a reachable par five. Imagine a player a stroke down coming to 18 knocking it on in two and dropping the putt to make eagle and win. Frankly, the course really needs it.
The birdie holes at Torrey are found mostly on the front. From the 11th through the 17th we'll see a lot of pars and bogeys, but not many birdies. If 14 plays short, it should also add a bit of spice to the stew. On paper, it looks like it might go the way the last several Sundays at the Masters have gone, exciting on the front and then a slow back nine.
Thankfully, we'll have the anticpation of 18 to help get us through the back if it starts getting slow. I don't enjoy watching golf as much when the entire field is backing up. I think a course is setup properly for a U.S. Open when players are making birdies, pars, and bogeys rather than just pars and bogeys. It's more exciting for the fans and doesn't make the USGA seem so heavy handed. Which brings me back to number 18, I'm quite pleased they didn't make it another 500+ yard par 4. Torrey Pines already has two of them, after all.
Eighteen will come along at the perfect time to provide some late round fireworks.
Number One: Prime Time, Baby!
ESPN will broadcast live coverage until 10pm on Thursday and Friday evening. Then it's NBC's turn to bring us the action until 10pm Saturday and 9pm Sunday. The only drawback is that means for two nights anyway we'll have to endure Chris Berman covering golf.
Photo Credits: © Getty Images.