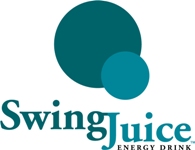 There's been a change in the way players play and prepare for a round of golf. It used to be that players would eat a couple hot dogs and wash those down with a few cans of beer. There was no real thought to how nutrition might affect the player's score. As many of us are aware, proper hydration can help a player offset fatigue and finish a round strong.
For me, a couple bottles of water throughout a round can get quite boring. Normally, I'm grabbing any type of sports drink I can to supplement the water intake. Prior to the 2005 Newport Cup, I was introduced to a new product, SwingJuice.

Product Information
SwingJuice contains mostly all-natural ingredients that aim to help with concentration, stamina and focus while playing. Some of the ingredients include gingko biloba, guarana, ginseng, taurine, and caffeine. There is no carbonation and SwingJuice comes in a lemonade flavor.
Having caffeine as an ingredient did make me a bit nervous to try the product. I like to be as stress-free and relaxed on the course and any added caffeine (apart from my regular dose of coffee in the morning) can cause an increased heartbeat and jittery hands for me. But as I tried the product and played my round of golf, I realized that the additional caffeine did not affect me as other products (read: Coke, Pepsi, Mountain Dew) had during a round of golf.
As far as the other vitamins and minerals, I'm looking for any edge (within the rules!) possible on the course, so I figure the more the merrier!
Taste


SwingJuice only comes in a lemonade flavor. Like a couple of other people, I think it tastes a lot like Country Time lemonade. That's a good thing if you like lemonade, and I do.
With many lemonade-flavored drinks, the taste is either too sweet or too sour, with more landing on the sweeter side. SwingJuice has found a perfect blend of sour and sweet. It's just sweet enough so there's not a bitter flavor at the end, but not too sour that you get a bitter beer face as you drink it.
One of the most telling things about the taste is it didn't feel like I needed to brush my teeth after drinking it. Other energy drinks sometime leave a syrupy taste and film in my mouth after I've finished the drink. Usually, I feel like I need to wash down the sports drink with a glass of water. SwingJuice didn't have that after taste and after finishing the bottle, I felt refreshed and satisfied.
I do hope that the SwingJuice team will add some additional flavors to its product line to give us choices.
Other
I really like the design of the bottle. It fits in golf cart drink holders and isn't awkward to hold. I did have one issue with the bottle cap. After I opened the drink, I put the lid back on and shoved it in my bag. When I went to get another drink, I reached into my bag and the bottle cap had not stayed sealed and let some SwingJuice spill in my bag.
I'd like the lid to be a bit tighter fit, especially for the days when I'm walking and have to store the product in my bag.
Newport Cup
SwingJuice was kind enough to supply the contestants of the Newport Cup with a couple bottles to power us through the three-day golf marathon. After the event (at which my poor red team suffered a humbling defeat), I quizzed the participants on their thoughts. Here's what they had to say about SwingJuice.
Cody Thrasher: I didn't really expect much from it at first, but it really hit the spot for me. It didn't have any carbonation, which was great for my body. A little caffeine never hurts during the round of golf, but the carbonation kills me. I really enjoyed the SwingJuice and look forward to getting some in the future.
Rafi Lenartowicz: If you like lemonade – it's a good drink for you. I haven't notice anything special about it which would differentiate it from, let's say, "Gatorade Lemonade" (which is my favorite sports drink). The energy boost promised from the coffee extract wasn't noticeable for me, but it could be due to my "Red Bull" overdose. 😉 (Editor's note: Rafi had drank three Red Bulls on the drive to North Carolina and claims to have had a heart beat of 130 beats per minute. Can the effects of Red Bull be felt two days after the fact? Unlikely.)
Dave Koster: Actually, I sort of liked it. I'm not one who likes to drink or eat much on the golf course other than the occasional Powerade. What I liked is that it did not have a bad aftertaste like some 'other' drinks… in other words, I didn't feel like I had to drink a bottle of water afterwards. The flavor was OK… a bit weak but not bad. I can't say that it made me more aware or play better but wouldn't mind trying it again.
Jeff Smith
The SwingJuice was good. It was on par with a lot of energy drinks on the market today and was a good pick-me-up during a warm and tiring round of golf. I'd give it thumbs up and would buy some for future hacking.
Erik J. Barzeski
I didn't care for the stuff, personally. I don't like to drink caffeine while playing golf and I almost never have. Caffeine makes you pee, too, reducing body fluids and leading to easier dehydration. The inclusion of caffeine was a no-no in my mind.
That being said, my rejection is purely scientific, and I can't say I noticed whatever small amount of caffeine that may be included. I didn't mind how it tasted, though if they're going to call it lemonade I'd expect it to be a little stronger and not as sweet. Gatorade Lemonade is way too sweet, and this wasn't much more sour.
Donald MacKenzie
SwingJuice as a good lemonade flavor without too much sweetness, and is refreshing to drink during a round. I'd grab one the next time I see SwingJuice on a beverage cart.
Ed Koster
I was very favorably impressed with the taste of the SwingJuice. It didn't have the sour, acidic taste that you associate with lemon products. It was a much sweeter, milder tasting product. I would like to see it in 20 oz rather than 16 oz containers. All in all, it is a product that I would consider buying on a regular basis if the price is competitive with the other commercial lemonade products.
Conclusion
I really like SwingJuice. Like I said above, the lid could use some updating, but that shouldn't take away from the quality of the product. It has a great taste and offers more (in terms of vitamins and minerals) that a bottle of water.
If you can get your hands on SwingJuice, I recommend grabbing it. I don't believe it's available in stores yet, but you can pick up a sampler 4-pack on the SwingJuice website. At $9.99 (with free shipping), it makes getting them that much easier. Go pick some up!