With the last of the Thanksgiving leftovers finally polished off, The Bag Drop is ready to take a look at a few items that are likely on the wish lists of more than a few golfers out there. We have a collection of rumblings and rumors about new products that may be in the pipeline – and may or may not be out in time for Santa to put under your tree. Whether you've been naughty or nice, you'll still want to check this list twice.



Titleist
The Internet is still buzzing with sightings of the elusive 905R driver. That's the alleged 460cc big brother to the 905T and 905S ~400cc drivers that were introduced earlier this year. As usual, Titleist has yet to confirm any of the details about this new driver, but the same fanboys who willed the 735.CM irons into existence are leaving room for the 905R in their bags next year. I'd say the odds look pretty good that Titleist will have a 460cc driver early next season, though I wonder if it might have a different name by the time it gets to retail.
Another interesting Titleist possible new product sighting comes courtesy of the latest issue of Golf Digest. Cover boy Butch Harmon is swinging a set of Titleist cavity backs on the cover of the magazine and in the instructional piece on the inside of the issue. A close look shows that the weight shelf in the cavity is unlike any of the current irons Titliest has on the market – but it does look an awful lot like the pictures the 695.CB irons that have been spotted in some tour players' bags. These irons are supposed to be the replacement for the 690.CB irons. I'd say these will become a retail reality within the next couple months. I doubt any manufacturer would let one of its endorsers be photographed using a product that wasn't going to make it to market.

TaylorMade
Speaking of companies that don't have a 460cc driver on the market yet, it appears TaylorMade is going to join Titleist in leaving that list. Just weeks after announcing the new R7 425 drivers, multiple websites are reporting that an R7 460 version will be sprung early in 2006. Unlike the current R7 Quad and coming-soon R7 425 drivers, which have four moveable weights, the R7 460 will have two moveable weights – à la the 450cc R5 Dual TP on the market now. That would make three new drivers for TaylorMade: the R7 425, R7 425 TP, and R7 460. Wonder how that'll shake out in the marketplace. My guess is that the R7 425 TP will get the better players, and the R7 460 will get more of the average player looking for distance. The R7 425 standard version could get lost in the shuffle, especially with price cuts to the original R7 Quads still available at retail. My sources say to expect an official announcement on the R7 460 by mid-January.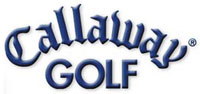 Callaway
The X460 driver we told you about a couple weeks back still hasn't been formally announced, but there are already a couple other possible new Callaway products getting some buzz. The first is a possible redesign of the Fusion irons. This has been mentioned by several "friend of a friend" netizens, who claim the irons will be reworked as more of a high-handicapper club. I can't find any concrete info to back these assertions up, so I'm inclined to believe the Fusions – my choice of irons for most of the season – will remain in their current incarnation for at least the first part of the year. The Fusions are remarkably solid (in feel and performance) irons, which strike the balance between a forgiving design and a sleek, less-offset look. I wouldn't change 'em a bit.
There may be something cooking with some other Callaway irons, though. Eagle-eyed bag-watchers have noted some Callaway staffers hitting a new prototype version of the X-Tour irons. Unlike the bigger, beefier version of the X-Tour long irons some tour players were trying out early in 2005, the new protos apparently are smaller and more blade-like with an undercut sole. Maybe they'll accompany those new X-Tour wedge prototypes to market?

MacGregor
The company recently put out a cryptic press release stating it would have a boatload (my word, not theirs) of new product on display at the 2006 PGA Merchandise Show. Some of it is already on display… at Edwin Watts' website. Two new Bobby Grace putters are up on the site, including a smaller version of the MOI GT putter and a redesigned version of The Fat Lady Swings. You'll remember the latter as the putter that put Bobby Grace on the map in the mid-90s, with pros like Nick Price and Annika Sorenstam using it to win majors.
There are also pictures flying around the web of two new versions of the MACTEC driver, just a year after the MACTEC NVG driver was introduced. Apparently there are two versions: a larger version of the original, called the MACTEC 2, and a tour version. Looks like MacGregor is getting with the program and bulking the drivers up to 460cc (from the 435cc of the original MACTEC). There are also pics of a possible prototype from MacGregor on a couple golf sites. We'll have to see what the company has up its sleeve in Orlando.
Bridgestone
The company is bringing two new balls to market for 2006. The e5 is a three-piece ball that claims higher trajectory for more distance, while the e6 is a two-piece ball that is supposed to reduce sidespin for straighter shots. Bridgestone has some of the most dedicated fans out there, and if you're one of them you should check out findtobu.com. Tobu is a Japanese word for distance, get it? Not to be confused with tofu, or tofurkey.
Maxfli
An interesting little trend took off in golf balls in 2005. We'll call it the Crystal Ball Effect. A small company called Volvik came out with a nifty-looking line of balls called, you guessed it, Crystal. They are two-piece distance balls with clear covers and brightly colored cores that are visible through the cover. They are eye-catching balls, and they apparently have caught quite a few eyes and wallets this year. Volvik has a minor hit on its hands. And, since golf is a me-too business, others are rushing to get a piece of the crystal pie.
Maxfli has announced it will bring a line of Noodle Ice balls to market. No, the Noodle Ice is not what happens when you put your pasta leftovers in the freezer instead of the fridge. It's a line of golf balls with… wait for it… clear covers and colorful cores. Like the Volvik balls, these are fun-looking. And they're two-piece distance balls. If you play two-piece balls and are tired of white as a color, feel free to go all Jerry Pate on us and try the Volvik or Maxfli offerings. Rumor has it that Pinnacle and/or Top-Flite might get in on the action too, so keep your onions peeled for those in 2006, too.
That's it for now. If you've got any recon on new goodies in the golf world, drop us a line in the comments and we'll try to follow up on it.