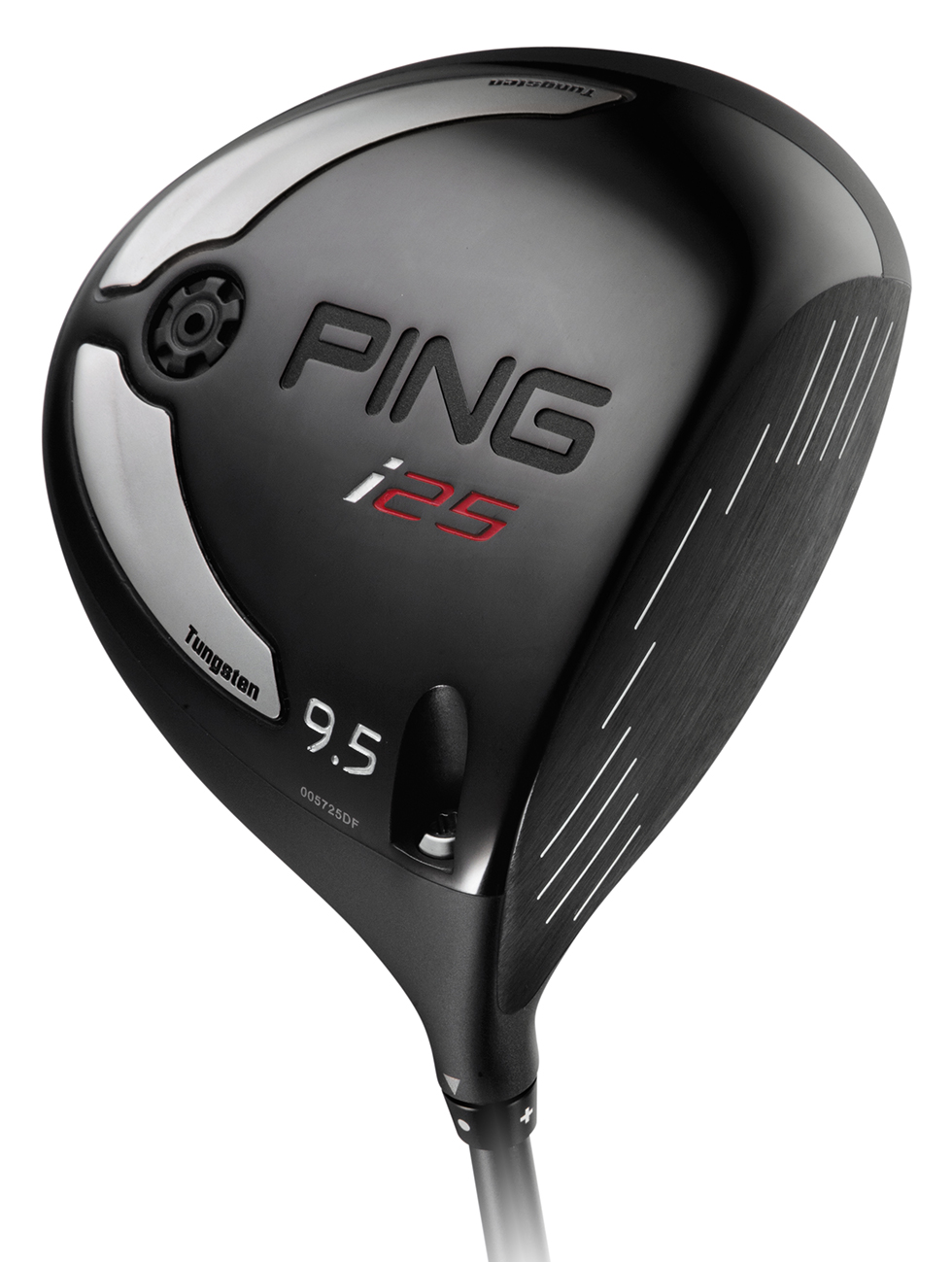 In a swing of the marketing winds, a few companies are eschewing the "players' club" designation in favor of an everyman approach. You have most likely seen that Titleist is pitching the Pro V1 for all ability levels and swing speeds this season. The PING i25 driver is carrying a similar message. But can a low-spin driver really be a fit for elite and hacker alike? We'll take a closer look at the i25 to find out.
The i20, PING's previous offering in this line, was a nice lower-hitting, lower spinning driver. For the i25, PING made a few important changes that should reap big benefits for golfers. The biggest differences in the i25 from the i20 are the addition of an adjustable hosel, racing stripes on the crown, and a new family of PING shafts that provide a consistent swingweight regardless of which i25 and PWR shaft you choose.

Specs
I tested the 9.5° i25 with the PWR65 shaft, which is PING's intermediate ball flight shaft. PWR stands for performance, weighting, and responsiveness, and the shafts are designed to provide different flexes and weights without altering the club's overall swingweight. You choose your desired ball flight by the weight of the shaft. In addition to the 65, the PWR is available in a 55 (higher ball flight) and 75 gram (lower ball flight) model, as well as in Tour PWR models in 65 and 80 grams. The "Tour" versions provide lower torque options.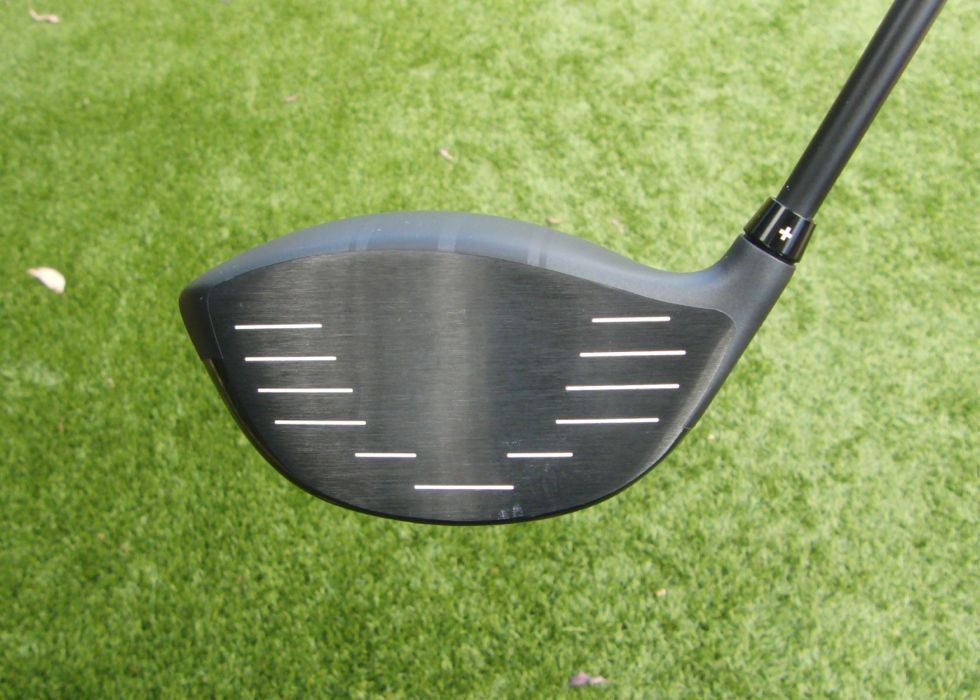 The body of the i25 driver is constructed of 8-1-1 titanium, which provides high strength-to-weight ratio, seamlessly joined to a variable-thickness 6-4 titanium face designed to enhance energy transfer for faster ball speeds and greater distance. As you'd expect from its "players club" lineage, there is no offset built into the i25.
Loft   Length   Lie   Head Wgt   Head Size   Swing Wgt   Dexterity
----   ------   ---   --------   ---------   ---------   ---------
8.5°   45.25"   58°     207g       460cc        D3         RH/LH
9.5°   45.25"   58°     207g       460cc        D3         RH/LH
10.5°  45.25"   58°     207g       460cc        D3         RH/LH
Design and Technology
As stated earlier, PING is marketing the multi-material i25 driver to players of all ability levels. That's a break from how the "i" line has been marketed in the past. It's always been a better player's club and sports a more traditional look (for a 460cc head, anyway) than PING's "G" series.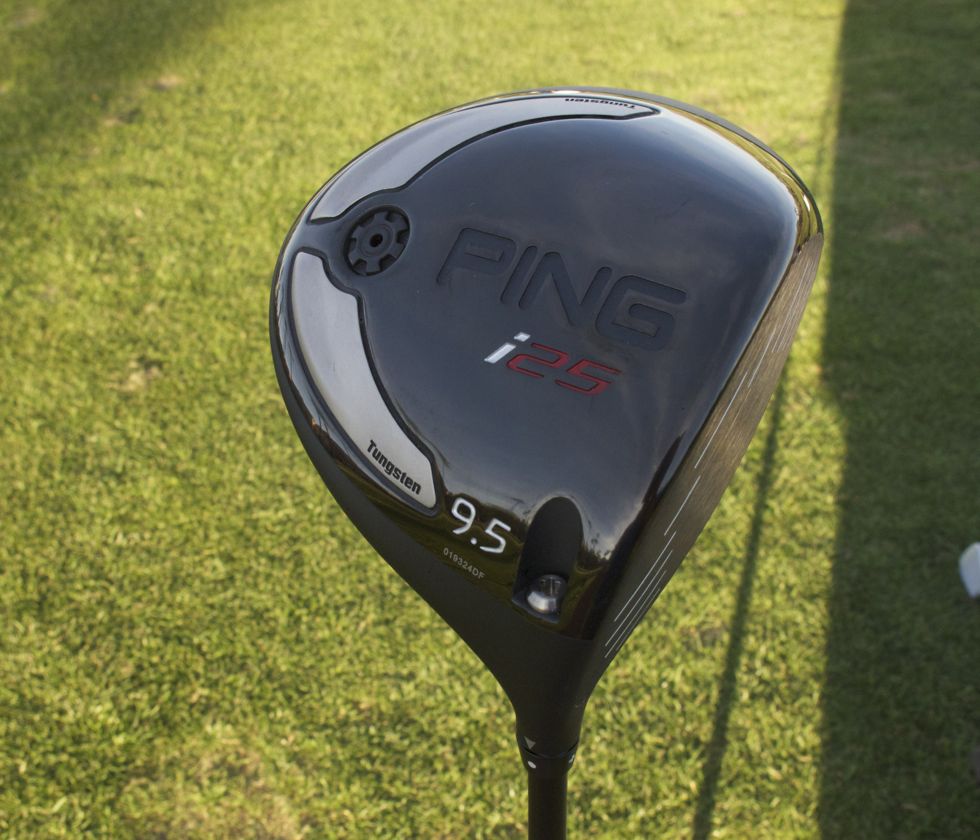 Strategic placing of tungsten weighting in the sole of the driver serves to lower the center of gravity and increase the moment of inertia (MOI), which enhances the clubs forgiveness and helps players find the fairway. The weighting is also designed to lessen spin. That coupled with the variable thickness titanium face is meant to translate into long drives that roll out.
Using the "Trajectory Tuning" hosel, the club's loft can go up or down ½°. Unlike other adjustable hosels, PING's is indistinguishable in size from their regular bonded hosels. That is a nice touch that will be appreciated by those who dislike the bulkier hosels that have become common.
Feel and Aesthetics
The i25 is a good looking driver, at least in my opinion. The two-tone black and dark gray head is paired with a black shaft to provide a look that many who prefer a traditional look would appreciate. I say "many" because there is one feature that some folks might object to.
Probably, the most out of the ordinary visual feature of the i25 is its patented racing stripes. Yes, patented. In order to aid in lining up drives, the stripes had to be designed not to simply run perpendicular with the face but to align with the path the ball should take. It's a subtle difference, but it required some complex design on PING's part to get them to line up correctly.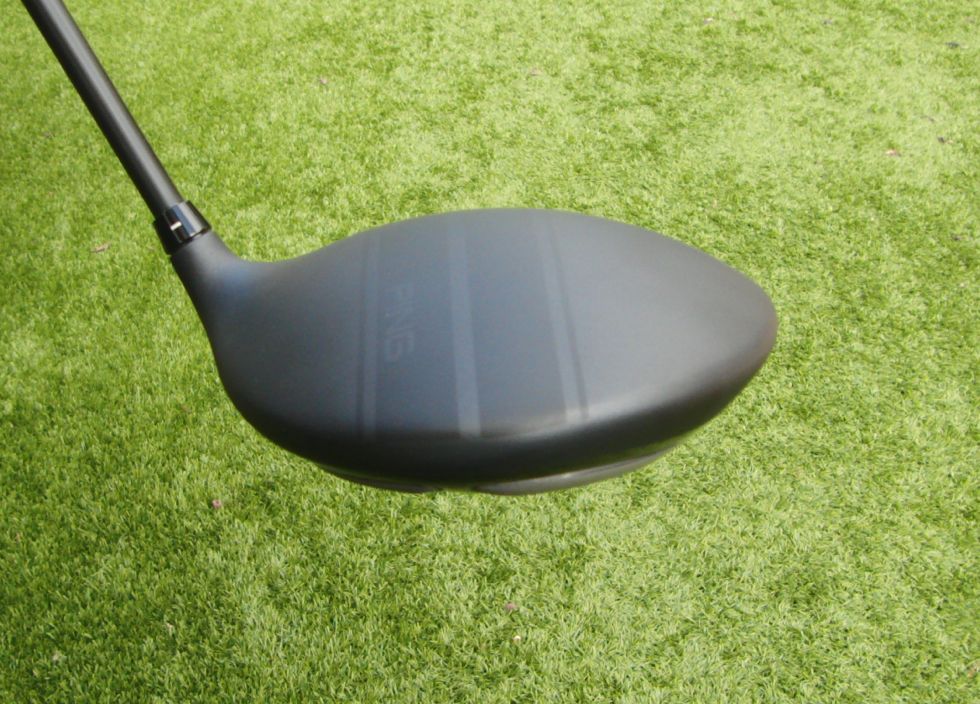 Some people have said that they think the stripes are too much on a driver. They are probably the largest alignment aid in golf. While I'm generally a bit of a traditionalist myself when it comes to club design, I'm not bothered at all by the racing stripes. They are pretty subdued when it comes down to it and do provide a nice alignment aid. The black-on-gray approach is not just unobtrusive; I think it looks pretty sharp. Had they made them white on black, electric blue, or pink (sorry Bubba) then they might have bothered me.
I found the i25 to be a little loud compared to the driver I've been playing, but it is nowhere near as loud as some models I've heard. And it's a good solid sound, not one of those tinny clangs that can be so annoying.
When it comes down to feel, we enter a very subjective area. Before we go further, overall I found the feel of the i25 to be very good, particularly on solid contact. On dead-solid-perfect contact, the feedback to the hands is just a solid thump and ball rockets off into the distance. Me likey.
The i25 also gives you good feedback on off-center hits, and it makes no bones about that either. Hit it off center and your hands will let you know so. This was not more than you find in other drivers, and it's not exactly a bad thing either. Knowing why a drive did what it did is a good thing.
The twisting sensation on off-center contact is primarily a function of torque in the shaft. The right amount of torque for the swing helps get the clubface into the correct position at impact. Getting torque right for your swing is a personal quest. There's a fair amount of torque in the non-tour PWR shafts, and I have been playing a low torque 75-gram shaft for the last few years. So the twist that the 65 allows seems like a lot to me at times, but other players don't seem to notice it. Happily, PING offers lower torque "Tour" versions of the PWR in both a 65 and 80.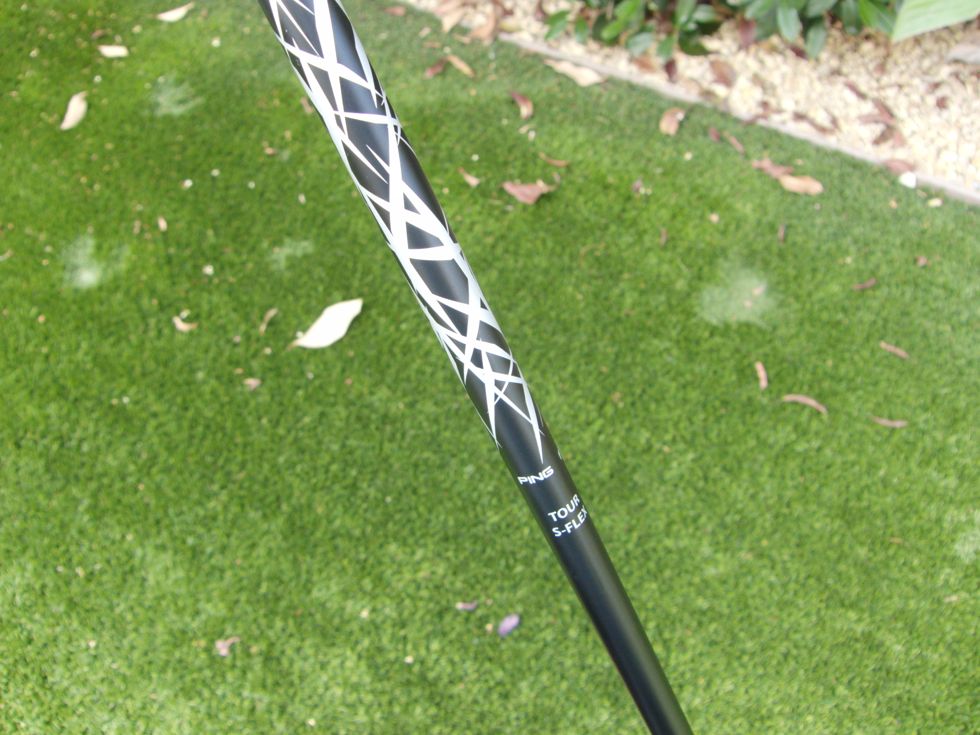 Torque is a weird animal in a golf shaft. It definitely contributes to the playing characteristics (launch, distance, dispersion, etc.), but high or low torque does not necessarily fit a slower or faster swing or a particular ball flight. The conventional wisdom has been that folks who hook or have fast swings typically need lower torque, however those generalizations have been disproved in recent years (eg., UST on torque). While finding the right torque (and shaft) for your swing requires a good professional fitting, one thing is sure: higher torque means more "feel," but more feel is not for everyone.
Apparently I'm uncomfortable with a lot of feel from the shaft, though I certainly don't like boardy shafts, either. So that's a long way of saying that while I would probably be happier in one of the lower torque PWR Tour shafts, your mileage may differ.
Performance
As the racing stripes promise, there is a good bit of performance under the hood of the i25. In fact, it kind of plays like an American muscle car, at its best when faced with a long straightaway. That's a good trait for a driver for many, if not most, golfers.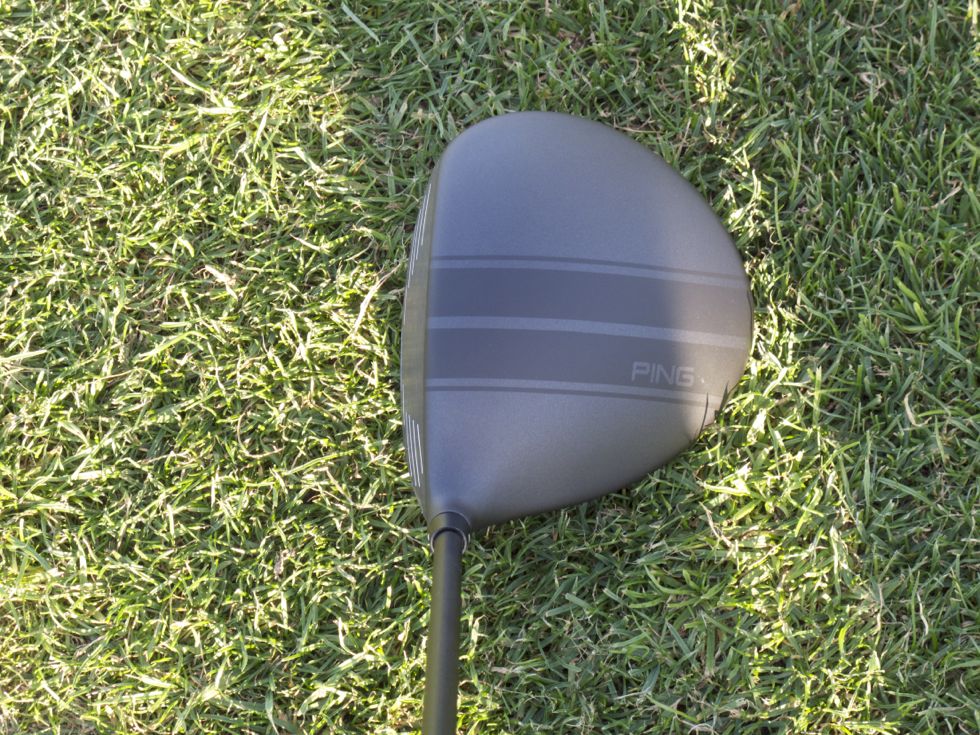 When it comes to drivers, distance is (generally) the major selling point. That's good news for PING, because length is definitely a strength of the i25. Shots launched from the sizable "hot" area of the clubface (read: "sweetspot") fly a little on the low side, but get to their destination quickly. The first time I hit the i25 was on a range, I thought the ball wasn't carrying very far because didn't seem to stay in the air very long. Turns out it is still getting out there as far and maybe even a few yards farther than my current driver. It's just that the ball flight is typically a slow rise and then a quick descent. There's very little hang time which I've come to expect in the ball flight.
Chalk this up to the low spin characteristics of the i25. There's enough spin get the ball into up into its flight but not enough to keep the ball hanging in the air as it does with some drivers. This could be a very good thing for higher swing speed (110 mph and above) and higher spin players. It also means that the ball is more likely to roll out, depending on playing conditions. This can be good or bad depending on whether you are calculating it into where you want the shot to end up.
To support the low spinning characteristics of the club, PING also improved its launch. While I would not consider it to be among the highest launching drivers that I have played, it is much easier to get into the air than the i20 was.
While I can work the i25 when I have to, it seems to prefer to be hit straight or with a slight cut. While it won't straighten out a snap hook or slice caused by a bad swing or over active hands, put a decent swing on it and you're rewarded with straight and usually long drive.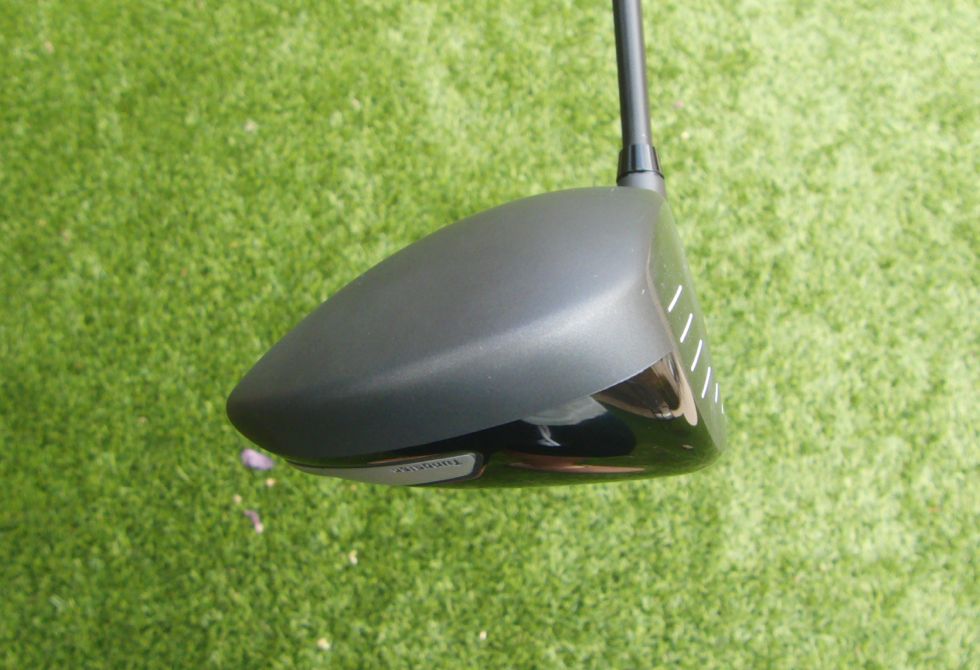 My big miss with the driver is typically a snap hook. While I did hit a couple quick lefts with the i25, it did seem to offer a little welcome resistance to them. When I tried to hit a fade, I could; but I could also overdo it pretty easily. The i25 seems to promote a left to right flight on its own. Take it a little too far, and it can definitely get away from you.
That said, a big surprise for me was the forgiveness of the i25. It is greatly improved over the i20 in this category. With the i25, you can miss the center of the club and still come away with good results. While truly poor contact gets what it deserves. Consistently long, reasonably straight drives can be generated with the i25 by less than perfect contact. With previous iterations of PING's i-line, I would not have expected to get away with some of swings that the i25 handled with only minor distance and directional punishment.
Conclusion
So how did PING do against their claim that the i25 is a good choice for any golfer?
With one caveat, I'd say pretty well. There's enough forgiveness to find the fairway with some regularity and ample length to help any game. It's a good looking driver with the unique feature of racing stripes that will stand out in your Sunday foursome.
The caveat? Those golfers who regularly fight a slice may want to look to a club that promotes a draw flight (the i25 leans the other way). Slower swingers may want to go with the 10.5 and tune the loft up a half degree to 11 to help ensure adequate launch to promote carry.
For players with a driver swing speed north of the mid-90s, the i25 hits slightly low launching rockets about as far as virtually anything out there. The PING i25 driver comes off as a forgiving driver disguised as a low spinning players' club in a sleek black and gray package, with racing stripes. What's not to like?
The PING i25 retails for $399, and is available in both right and left handed models.