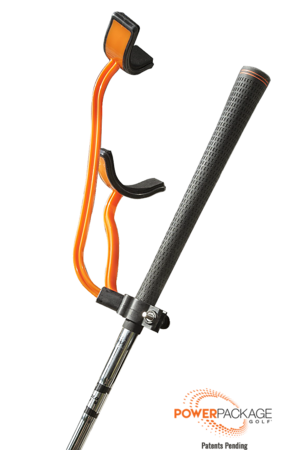 Every so often, a training aid grabs the market and enjoys a really nice run. In 2018, the Power Package was one of those devices, and after a full season of using it with some students, I've got some thoughts.
Endorsed by Tom Pernice Jr. and Lanny Wadkins, the Power Package aims to fix a number of swing flaws and increase distance. Simply put, the Power Package attaches near the bottom of your grip, and while making a backswing and in your follow-through, you guide your forearms into the "cups."
Read on to see how I felt about the Power Package.