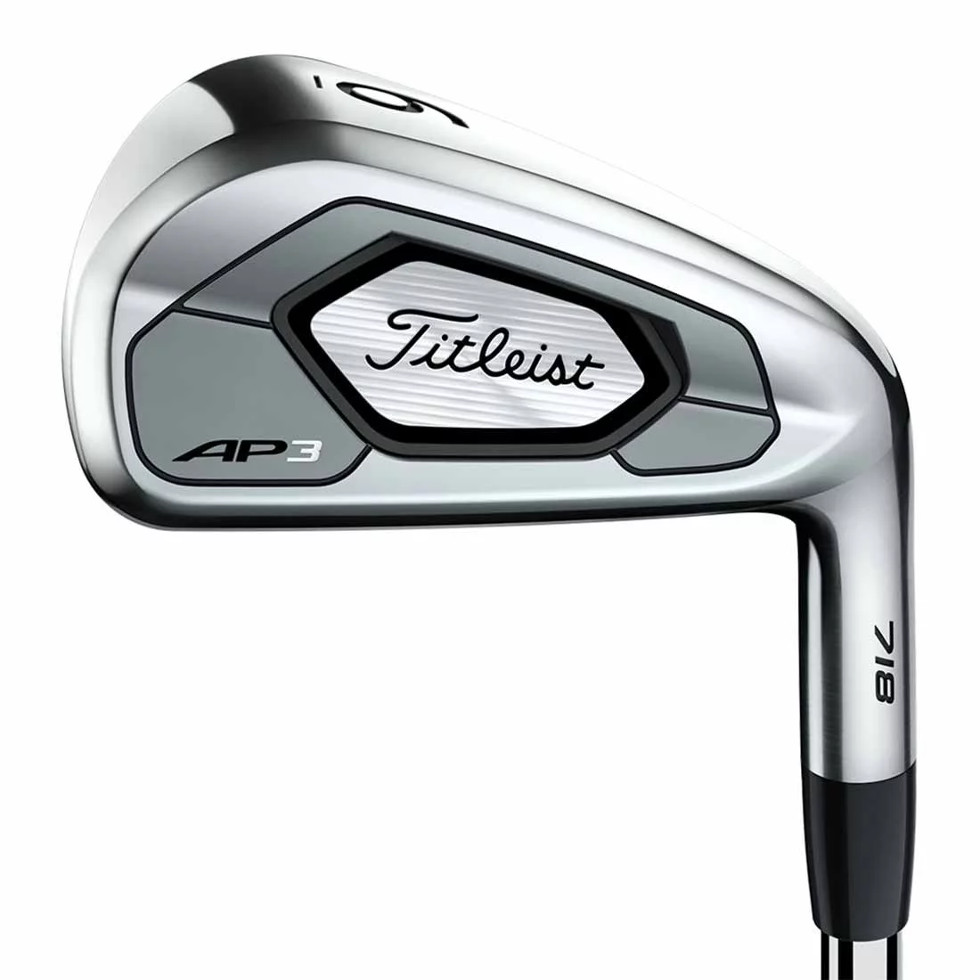 The Titleist iron line has traditionally skewed toward the "better" player. With the exception of the AP1, the brand's irons favored workability and distance control over forgiveness. Previously, there was a pretty big jump from the everyman's AP1 to the tour-popular AP2. Now Titleist has added a true "mid-AP" iron with the AP3, a "better players' distance iron."
Irons in this category are expected to deliver extra distance while still providing the feel and consistency that mid- to low-handicappers need.
Titleist bills the new AP3 iron as its longest and fastest player's iron ever. The AP3, which fits between the AP1 and AP2, is intended to provide some of the forgiveness of the former with some of the shotmaking ability of the latter for players wanting more distance and forgiveness without sacrificing feel. Add one and two and you get three. Now the name makes sense!
AP3 truly represents the best of both worlds. We're giving you the distance and forgiveness of a game improvement iron packed into the look and feel of a player's iron.

Josh Talge, VP Marketing, Titleist Golf Clubs
That's a pretty tall order. The AP1 is very popular among mid- and higher-handicap players (though the long irons sometimes find their way into the bags of better players). The AP1s strong suit is forgiveness and ease of getting the ball in the air. The AP2 is widely played on professional tours and by a sizable number of lower handicap players, where its feel and consistent distance pays dividends. Can the AP3 really combine the best of both worlds?