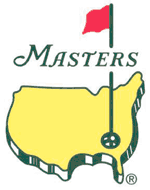 The 2005 Masters invitations have been sent out, and we know who should be checking their mailboxes. Players qualify for the Masters in one or more of seventeen unique ways. Though technically an "invitation-only" tournament, The Masters has published the criteria it uses for determining who should get an "invitation" for the past 20 or more years.
For example, if you win the Masters you're welcome to come back and play as long as you're alive. Winning another major earns you five years of invitations, and winning The Players Championship nets three yearly passes to Augusta. The current US Amateur, the runner-up, the British Amateur, the US PubLinks, and the US Mid-Amateur champion are all invited, along with the top 16, 8, 4, and 4 players from the previous year's Masters, US Open, British Open, and PGA Championship, respectively. The final spots are reserved for folks who are ranked highly on money lists or Official World Golf Rankings.

Below you'll find the list of reasons as well as the players who will be teeing it up in just more than a week. The numbers left of each criteria match those found in the list of invitees. Tiger Woods, for example, meets criteria 1, 2, 3, 4, 14, 15, 16, and 17.
Not all of the players listed below will play in the Tournament – Jack Nicklaus may not even show up, and Arnold Palmer played in his final Masters last year.
Qualifications
Masters Tournament Champions (Lifetime)
US Open Champions (Honorary, non-competing after 5 years)
British Open Champions (Honorary, non-competing after 5 years)
PGA Champions (Honorary, non-competing after 5 years)
Winners of The Players Championship (3 years)
Current US Amateur Champion (6-A) (Honorary, non-competing after 1 year) and the runner-up (6-B) to the current US Amateur Champion
Current British Amateur Champion (Honorary, non-competing after 1 year)
Current US Amateur Public Links Champion
Current US Mid-Amateur Champion
The first 16 players, including ties, in the 2004 Masters Tournament
The first 8 players, including ties, in the 2004 US Open Championship
The first 4 players, including ties, in the 2004 British Open Championship
The first 4 players, including ties, in the 2004 PGA Championship
The 40 leaders on the Final Official PGA Tour Money List for 2004
The 10 leaders on the current year Official PGA Tour Money List published during the week prior to the 2005 Masters Tournament
The 50 leaders on the Final Official World Golf Ranking for 2004
The 50 leaders on the Official World Golf Ranking published during the week prior to the 2005 Masters
Invitees to the 2005 Masters
Aaron, Tommy (1)
Allenby, Robert (Australia) (11,16,17)
Ames, Stephen # (Canada) (14,16,17)
Appleby, Stuart (Australia) (14,16,17)
Archer, George (1)
Ballesteros, Severiano (Spain) (1)
Beem, Rich (4)
Bjorn, Thomas (Denmark) (16,17)
Brewer Jr., Gay (1)
Burke Jr., Jack (1)
Cabrera, Angel (Argentina) (16,17)
Campbell, Chad (14,16,17)
Casey, Paul (England) (10,16,17)
Casper, Billy (1)
Choi, K. J. (Korea) (10,14,16,17)
Cink, Stewart (14,16,17)
Clark, Tim (South Africa) (17)
Clarke, Darren (N. Ireland) (14,16,17)
Coody, Charles (1)
Couples, Fred (1,10,16,17)
Crenshaw, Ben (1)
Curtis, Ben (3)
Daly, John (14,16)
DiMarco, Chris (10,13,14,16,17)
Donald, Luke # (England) (14,15,16,17)
Duval, David (3)
Eaton III, Austin #* (9)
Els, Ernie (South Africa) (3,10,12,13,14,16,17)
Faldo, Nick (England) (1)
Flesch, Steve (11,14,16,17)
Floyd, Raymond (1)
Ford, Doug (1)
Franco, Carlos (Paraguay) (14)
Funk, Fred (5,11,14,15,17)
Furyk, Jim (2,16,17)
Garcia, Sergio (Spain) (10,14,16,17)
Goalby, Bob (1)
Goosen, Retief (South Africa) (2,10,14,15,16,17)
Haas, Jay (14,16,17)
Haeggman, Joakim (Sweden) (16)
Hamilton, Todd (3,14,16,17)
Harrington, Padraig (Ireland) (10,16,17)
Hensby, Mark # (Australia) (14,16,17)
Herron, Tim (14,17)
Howell III, Charles (10,14,17)
Howell, David # (England) (16,17)
Immelman, Trevor (South Africa) (16)
Jacobson, Fredrik (Sweden) (16)
Jimenez, Miguel Angel (Spain) (16,17)
Johnson, Zach # (14,16,17)
Katayama, Shingo (Japan)
Kaye, Jonathan (14,16,17)
Kelly, Jerry (14,16,17)
Langer, Bernhard (Germany) (1,10)
Lehman, Tom (15,17)
Leonard, Justin (13,16,17)
Levet, Thomas (France) (16)
List, Luke #* (6-B)
Lonard, Peter (Australia) (16,17)
Love III, Davis (5,10,14,16,17)
Lyle, Sandy (Scotland) (1)
Maggert, Jeff (11)
Maruyama, Shigeki (Japan) (11,14,16,17)
McDowell, Graeme # (N. Ireland) (17)
Micheel, Shaun (4)
Mickelson, Phil (1,11,12,14,15,16,17)
Mize, Larry (1)
Moore, Ryan * (6-A,8)
Nelson, Byron (1)
Nicklaus, Jack (1)
Ogilvie, Joe # (15)
O'Hern, Nick # (Australia) (16,17)
Olazabal, Jose Maria (Spain) (1)
O'Meara, Mark (1)
Palmer, Arnold (1)
Palmer, Ryan # (14)
Pampling, Rod # (Australia) (14,16)
Parnevik, Jesper (Sweden) (14)
Parry, Craig (Australia) (17)
Perry, Kenny (14,16,17)
Player, Gary (South Africa) (1)
Poulter, Ian (England) (16,17)
Price, Nick (Zimbabwe) (10)
Purdy, Ted # (14)
Riley, Chris (13,16)
Sabbatini, Rory (South Africa) (14,16,17)
Scott, Adam (Australia) (5,14,15,16,17)
Singh, Vijay (Fiji) (1,4,10,14,15,16,17)
Stadler, Craig (1)
Toms, David (4,14,15,16,17)
Triplett, Kirk (10,14)
Van Pelt, Bo # (14)
Verplank, Scott (14,16,17)
Watson, Tom (1)
MikeWeir, (Canada) (1,11,14,16,17)
Westwood, Lee (England) (12,16,17)
Wilson, Stuart #* (Scotland) (7)
Wittenberg, Casey (10)
Woods, Tiger (1,2,3,4,14,15,16,17)
Woosnam, Ian (Wales) (1)
Zoeller, Fuzzy (1)
# Denotes First Masters
* Denotes Amateur