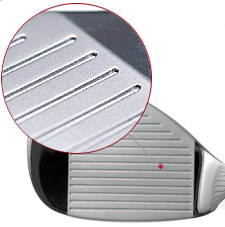 The USGA today announced it is proposing two new rules changes. The first will revise grooves, the second will relax rules on adjustability so clubs can be better fitted to players.
The proposed groove revision would require all clubs to be made to this standard after January 1, 2010. However, the USGA will recommend a "Condition of Competition" go into effect January 1, 2009 that would allow committees to require newly conforming clubs in events for "highly skilled players."
The new adjustability rule would go into effect January 1, 2008. Right now the rule only allows changes in weight. Thus, the new rule would likely make adjusting lofts, lies, or shaft flex possible, just not during a "stipulated round."
If you'd like to discuss this, you can do so in the comments of this post, in our forum, or in the comments of this week's Bag Drop on the grooves issue.