Building on the success of its Epic line, Callaway is giving its new line of Rogue clubs an enhanced version of Jailbreak Technology in both the driver and, for the first time, the fairway woods. Plus, there are new irons and hybrids to accompany the line.

Rogue Driver: Jailbreak Distance with Increased Forgiveness
"We aligned these technologies (Jailbreak and X-Face VFT) to amplify what we call the Jailbreak Effect, which is all about promoting faster ball speed on both center and off-center hits to help golfers get more average distance on nearly every drive." -Dr. Alan Hocknell, SVP, Callaway R&D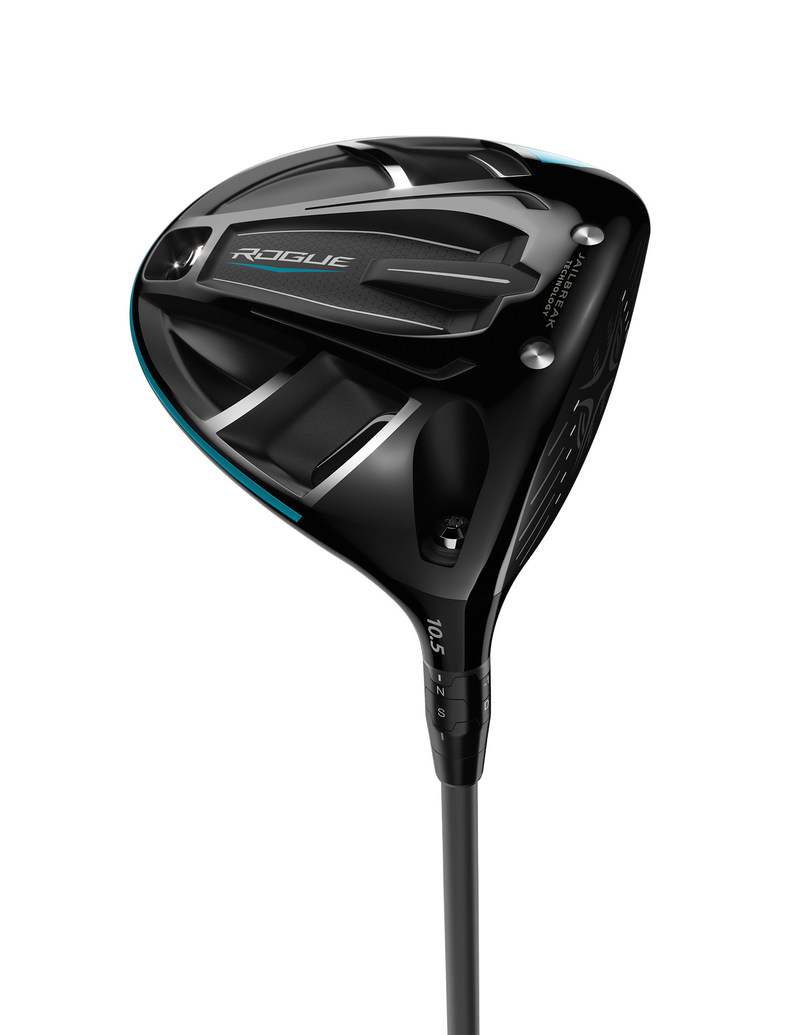 Key Points:
Jailbreak Effect: Combined power of Jailbreak Technology and X-Face VFT Technology promotes high ball speed and long distance.
The large Triaxial Carbon composite crown surface area in a Callaway driver and new high-MOI shape with larger address footprint combine to increase stability and forgiveness.
Callaway worked with Boeing to improve Speed Step technology by redefining the geometry of the leading edge to improve airflow to promote faster head speed
Premium Shaft Selection at Multiple Weights: Choose from 40g, 50g, 60g and 70g shaft weights by Aldila and Project X.
3 Driver Models: Standard | Draw | Sub Zero
Pricing: $499
Rogue Fairway Woods
Billed as "The First Fairway Wood with Jailbreak Distance Technology", Dr. Alan Hocknell, SVP, R&D, Callaway Golf Company, said "The challenge was to make these technologies, Jailbreak and Face Cup, work together. That technological synergy is what makes Rogue fairways an engineering marvel, and an absolute powerhouse."
Key points:
Jailbreak Technology and Face Cup work together (for the first time) to promote fast ball speed across a large part of the face for consistently long distance.
Ultra-low CG location and high MOI make Rogue fairways easy to hit and exceptionally accurate
Weight saved by the light, strong Triaxial Carbon crown is repositioned in the head to promote high launch / low spin and increased MOI.
Multiple premium shaft brands and weights – 40g, 50g, 60g, 70g, and 80g.
Lofts include 3+ / 13.5°, 3 / 15°, 4 / 17°, 5 / 19°, Heaven-Wood / 20°, 7 / 21°, 9 / 23°, 11 / 25°
2 Fairway Wood Models: Standard | Sub Zero
Pricing: $299
Callaway Rogue Irons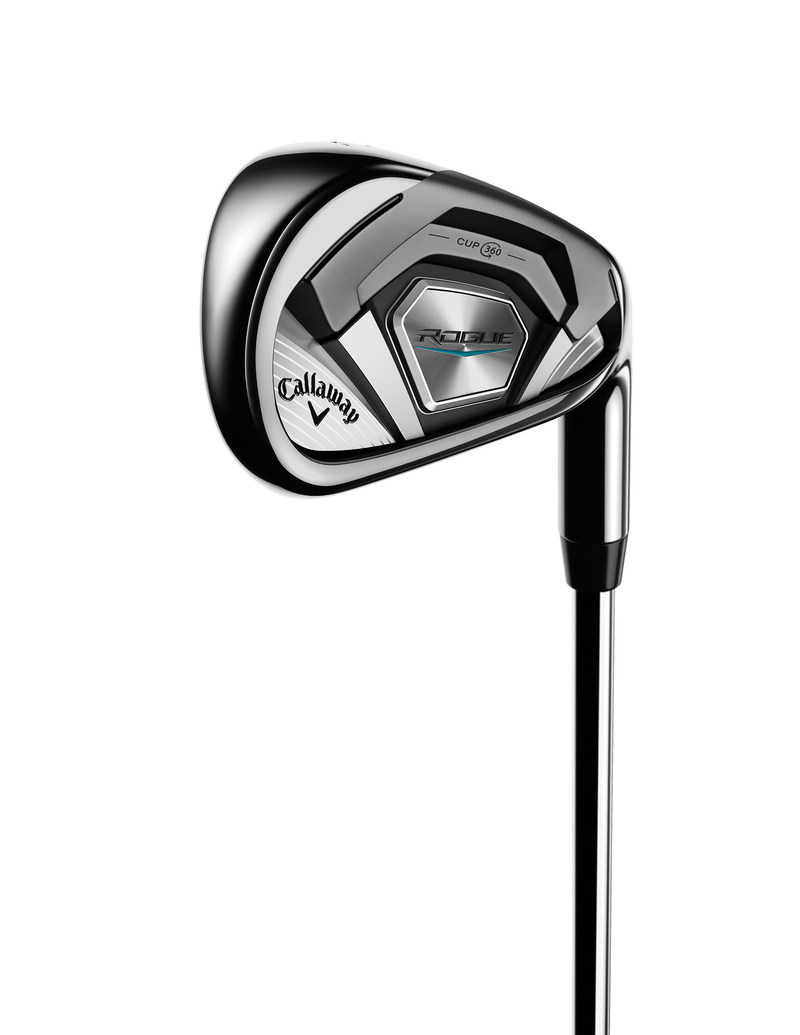 The new line of irons includes Rogue, Rogue Pro, Rogue X and Rogue Women's Irons, all designed to extract maximum performance from a multi-material construction.
These irons are led by Callaway's renowned 360 Face Cup technology with Variable Face Thickness (VFT) technology to expand the portion of the face that delivers fast ball speed. And the company's new urethane microspheres improve sound and feel without compromising COR and ball speed. The result is the best combination of distance, accuracy and playability ever in a Callaway iron.
Rogue Irons: Long, accurate, easy to hit, and versatile, with great sound and feel. Suited for average players seeking balanced performance.
Rogue Pro Irons: Caters to the preferences of better players with a compact head, thin topline, thin sole, shallow cavity and minimal offset, to increase workability, trajectory control and impact feedback.
Rogue X Irons: A total distance overhaul. They're lighter in weight and longer in length, with stronger lofts. The wide sole pulls the CG low and deep for easy, high launch and long carry. Add 360 Face Cup and VFT for more average ball speed and you have an iron fully armed to max out distance.
Rogue Women's Irons: Ultra-light weight with wide sole, large cavity and ultra-low CG to help slower swingers build more head speed and launch the ball higher launch for longer carry and more distance.
Callaway Rogue Hybrids
The new line of hybrids includes the Rogue and Rogue X Hybrids, the first hybrids ever to incorporate Callaway's innovative Jailbreak distance technology. This technology was first introduced last year in the Company's Great Big Bertha Epic Driver, the #1 selling driver in the U.S. every month in 2017.
The synergy of Jailbreak and the Company's renowned Hyper Speed Face Cup make these the most powerful hybrids that Callaway has ever created.
Rogue Hybrids: Designed to create more distance for every player
Rogue X Hybrids: A total distance overhaul with lighter weights, stronger lofts and a larger clubhead.
Key Info and Pricing
Retail date for all irons and hybrids: February 9th
Pricing (all hybrids): $249.99
Pricing (Rogue Irons, Rogue Pro Irons, Rogue X Irons): $899/steel, $999/graphite
Rogue Pro Irons Pricing: $999.99