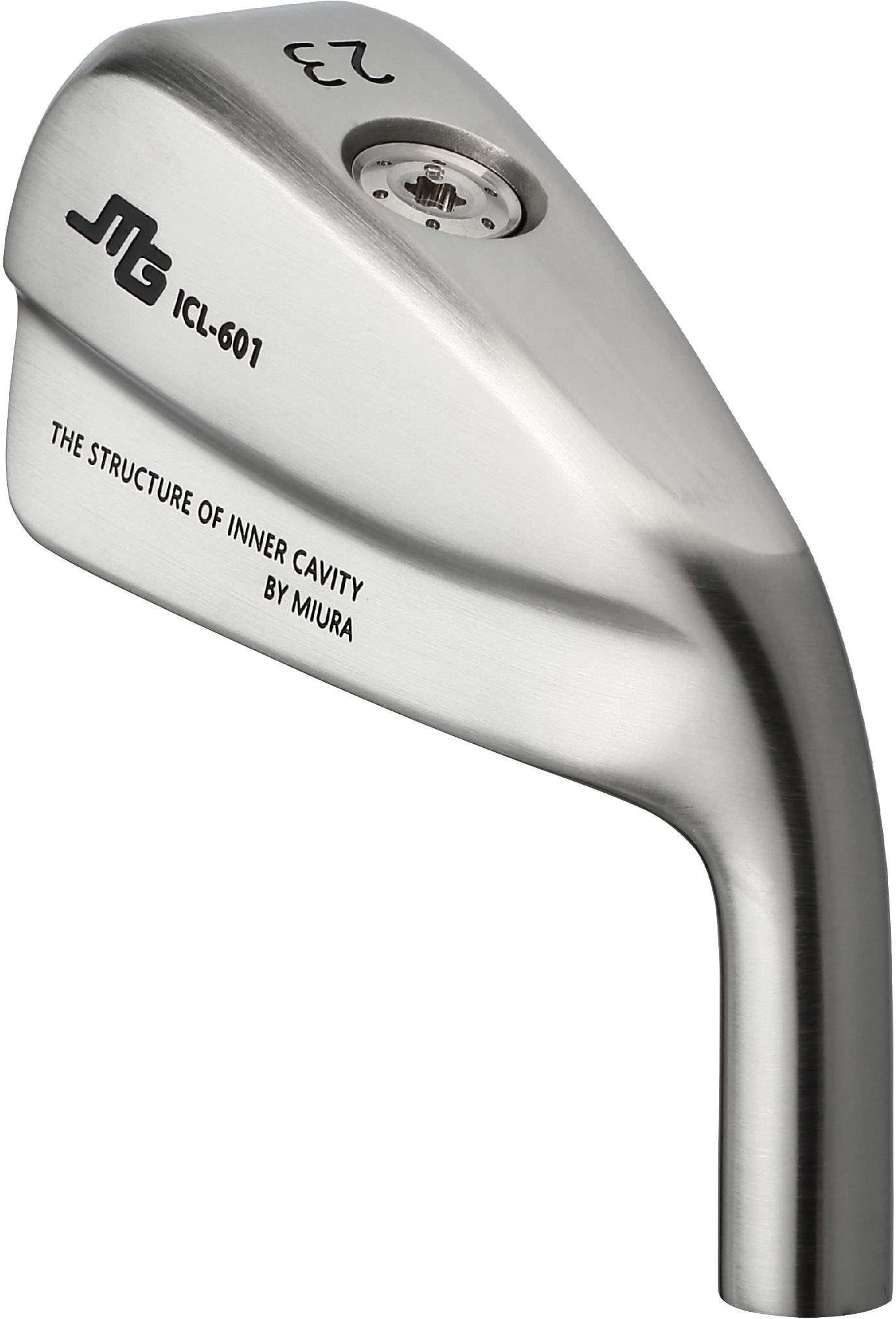 Miura has an almost mythical background. The company, once upon a time, forged the blades carried by Japan's respected samurai. Nowadays, the company forges blades (and cavity backs) for players who look to defend their honor against Old Man Par rather than those who would do harm against Japanese nobility.
I still play primarily with a set of Miura Tournament Blades I reviewed back in 2011. In fact, I still carry a 3-iron in that set (it passes the modern-day "butter knife lookalike" test). The 3-iron is nice, but it doesn't see a lot of action: it's not the most forgiving 3-iron ever made (understatement!), and I generally only pull it from the bag when I need a 230-yard shot that won't get up into the wind like a hybrid would.
So, when I heard about the ICL-601, I was excited to see if I might be able to replace my 3-iron with a "driving iron" style iron to offer more forgiveness and an ability to hit it from a wider variety of lies. And, of course, I was looking forward to see whether the "Miura feel" carried over into a polymer-filled, hollow-body "iron."
Read on to see what I thought after putting it through its rigorous paces.

Technology and Design
The ICL-601 ("ICL" stands for "Inner Cavity Long Iron), and it's the latest addition to Miura's "MG Collection." As Miura fans know, the "MG Collection" are models which were originally designed and produced for the domestic Japanese market. As such, the stampings, etc. were for "Japan" and not necessarily the rest of the world. (That said, Miura's new offerings for 2018 have the Miura name and logo proudly displayed.)
The ICL-601 is a hollow-cavity, multi-material construction comprised of an SUS304 stainless steel body welded to a thin, 455-Carpenter steel face. The cavity isn't truly hollow, of course – it's filled with a lightweight polymer for sound and weight.
The inner cavity design is not new for Miura. It was first introduced with the hugely popular IC-2003. Modern technological advances have allowed us to improve on the original design. This is accomplished by integrating a 455 Carpenter Steel face (as found in our PP-9005 G) and the use of the variable weighting system found in the Hayate woods.

Hoyt McGarity, President of Miura Golf
According to Shinei Miura, son of company founder Katsuhiro Miura, they've further optimized the center of gravity for each driving iron with the help of a variable weighting system. The sole of each club has a removable, customizable weight port. This weight port and the overall design pushes the center gravity deeper in the head to help address mishits that typically occur low on the face with a long iron.
The ICL gives Miura traditionalists the opportunity to add technology to their game, while maintaining the quality and feel of a Miura forged club. The ICL is a remarkable new product that will benefit golfers from all demographics, by seamlessly fitting their existing set or adding a club to fit that one shot/hole per round.

Jason Rutkoski, VP, Miura Golf
The ICL-601 comes in three flavors:
Club     Loft    Lie     Weight    Bounce
------   ----   -----    ------    ------
2-iron    18°    59°      232g      3.5°
3-iron    20°    59.5°    238g      3.5°
4-iron    23°    60°      244g      4°
You can order it with a variety of shafts, most of which have a small upcharge ($10 to $50). At press time, shafts available from TourSpecGolf included:
Dynamic Gold S200
NS Pro 950GH (R, SR, S)
UST Mamaya ATTAS Iron 80 (R, S)
Fujikura MCI Black Iron 60, 80, 100 (R, S)
Test Equipment
For the purposes of this review, I used a 20° 3-iron model. It came in at a swing weight of D3.5 with a KBS Tour Graphite Hybrid Prototype shaft weighing 95g in stiff flex. The sole weight weighs 12 grams. (The sole weights are available in weights of 4, 6, 8, 10, and 12 grams, with the 8g weight being standard, but they're generally intended to be installed at the factory or by an authorized fitter to achieve the desired swing weight.)
Esthetics
Miura's esthetics have long been one of the reasons great players have been bitten by the Miura bug and become loyal players through the years. Oh, make no mistake about it – the first and for some only important reason is the feel – but the looks are not far behind. Miura's clubs tend to feature a simple, classic, elegant design without a lot of doo-dads, brightly colored cavity inserts, etc.
The ICL-601 continues that trend, as you can see, with a simple satin head that is adorned with a single color (black) paint fill that matches the black and silver hosel. The scored/grooved area of the face has a more matte finish to it, which adds a second shade of silver to the mix, but that's it.
Players will of course first note the sole weight, centrally located in the sole, with the loft stamped in large numbers toward the toe. On the back of the club, the "MG" logo appears toward the bottom with "ICL-601" stamped beside it. Miura sometimes likes to stamp a little more than I'd prefer to see on the back of their clubs, and this continues with "THE STRUCTURE OF INNER CAVITY BY MIURA" stamped high on the back of the face, toward the toe. Why, Miura? Just leave it blank. The back of the hosel is marked with the serif "MIURA" type work, and the black hosel has a single silver ring at the top.
At address, players will notice the slight offset (I couldn't find any official measurements on this, but it's only a few millimeters), but not before they notice what I'd consider to be an overly thick topline. I understand that there's a cavity in there, but I feel that perhaps the top of the club (where you're unlikely to hit the ball) could have been thinned out a bit, or tricks could have been played with shading of the metal to make the topline appear a bit thinner. And maybe I'm alone in preferring a slightly thinner topline. A friend of mine thinks a thicker topline gives him more confidence. So, to each his own there, and I'll plainly admit to being pretty nit-picky here. It's thinner than the towlines of many other driving irons I've used (like the PING Crossover).
The ridge that juts out slightly across the back of the club is barely evident at address, and may be nearly invisible depending on your dominant eye, how far forward you lean the shaft at address, your ball position, and so on.
Performance
If you're looking for the buttery feel evident in Miura's Tournament Blades or cavity-back irons, you won't find it here. That makes sense, as this club is hollow and thus in an entirely different class. Despite the name, it's significantly closer to a hybrid or a fairway metal than an iron. Only the silver coloring and the flat face make it "iron-like."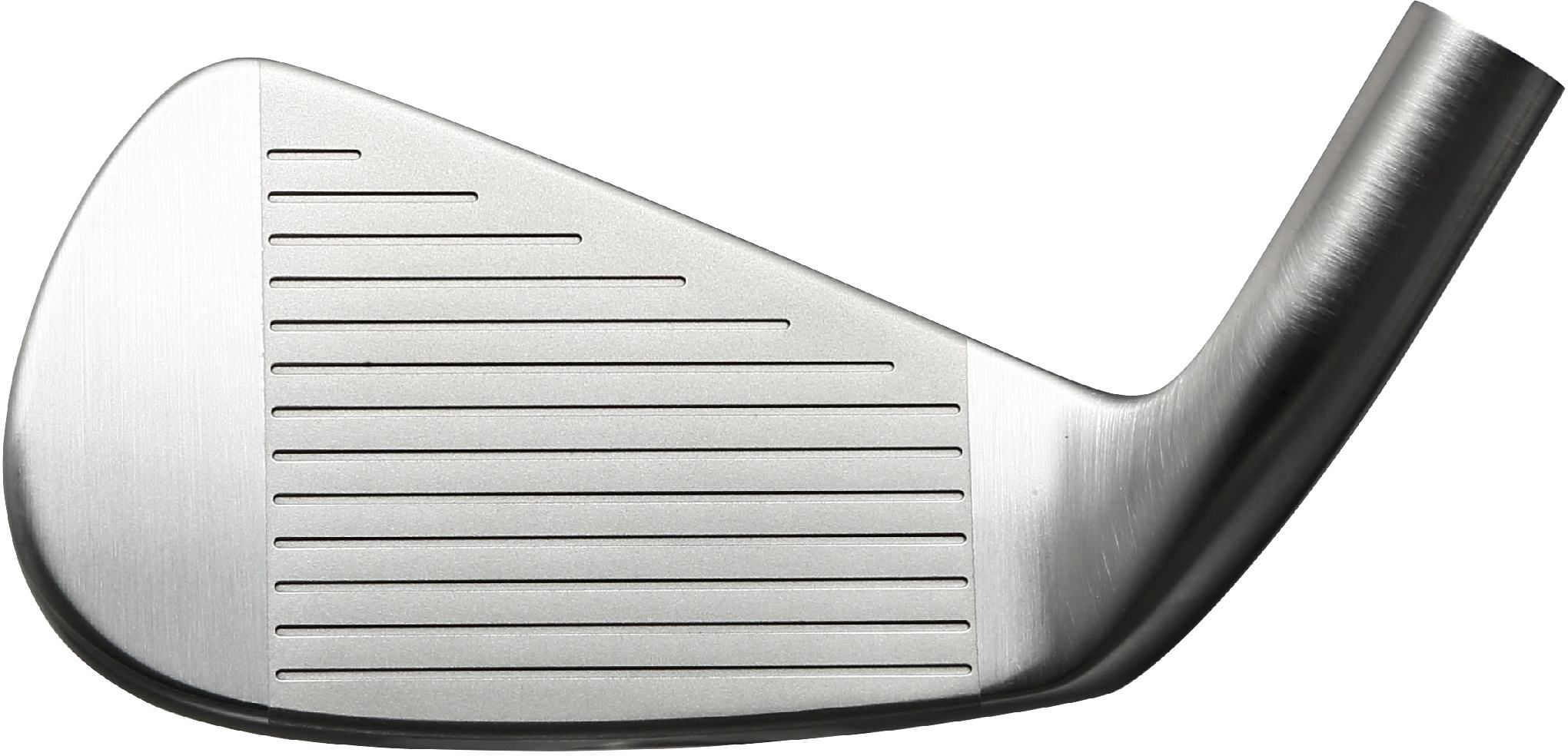 If you can reframe your perceptions based on hitting a flat-faced, hollow, PING Crossover-like club, the feel is quite good. Unlike the somewhat dull feeling of the Crossover, the ICL-601 offers a softer, more muted impact sound, owing I'm sure to the different construction. As you may know, sound is about 90% of what we call "feel," and the muted crack is a welcome sound in the driving iron space. Too many times, the sound of a driving iron exaggerates the hollow body design, with a dull echo that sounds more like a hand smacking the side of a building and less like a piece of metal severely deforming a urethane-wrapped sphere.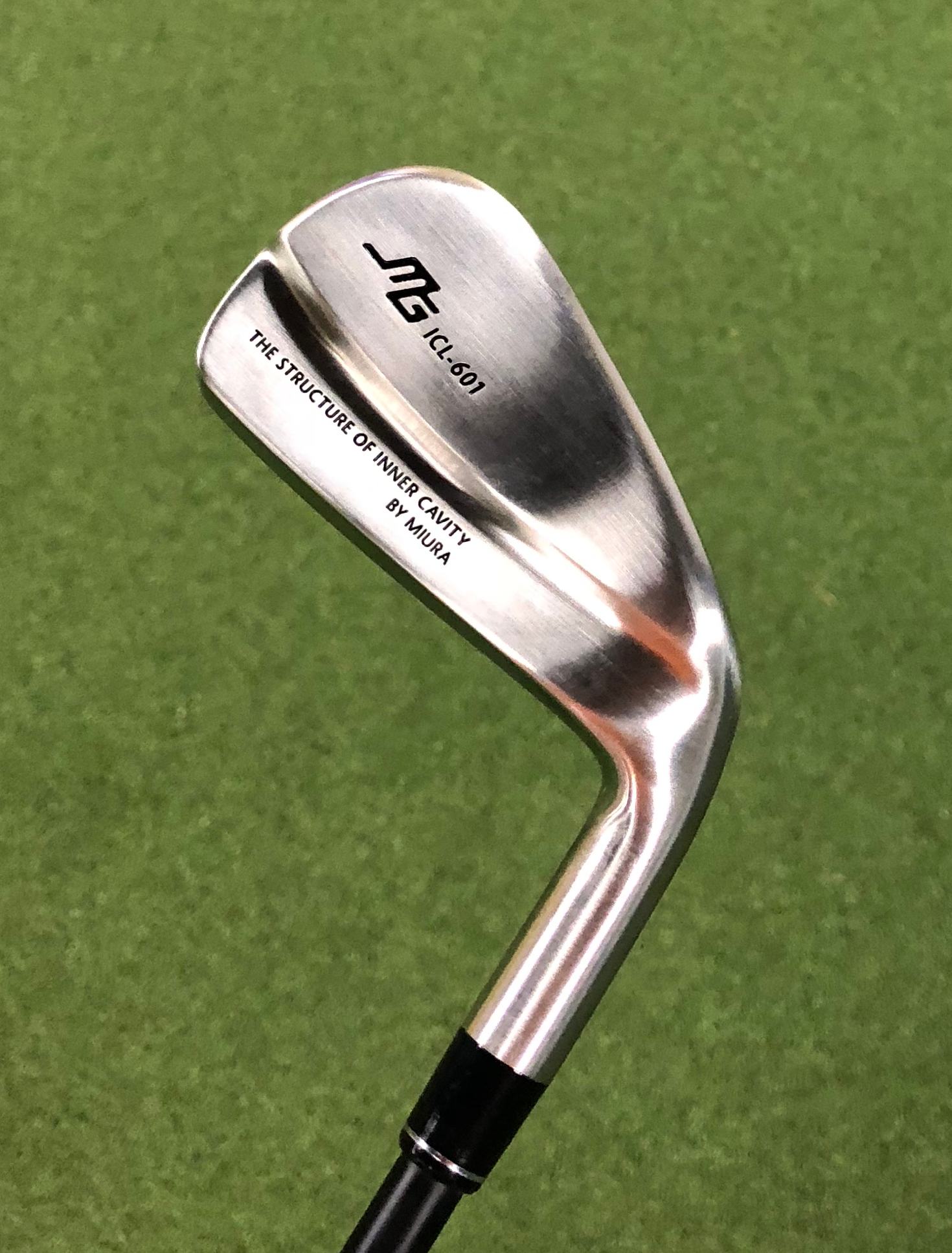 Compared to the Tournament Blade 3-iron, the ICL-601 was significantly more forgiving, but that should come as no surprise. Center strikes were rewarded with a more hollow sounding (but still muted compared to other driving irons) sound, while toe and heel hits sounded a bit clunky. Toe and heel hits were punished, though not severely, and thin hits were handled pretty well – they'd come out lower and with more spin, but often travel almost the same distance. Hits high on the face didn't fare as well. They'd come out high, with relatively low spin, and fall out of the air or get pushed around by the wind quite a lot. These weren't fat shots – they were off a tee – so I advise simply teeing the club low given how it rewards slightly thin shots much better than slightly high strikes.
In general, I like the concept of driving irons, because they offer some of the forgiveness of a hybrid without necessarily being as prone to throwing the ball up into the sky like hybrids tend to do. A ball can get high in the sky for two reasons – spin and launch. Hybrids, even the lower spinning ones, tend to get the ball up in the air right at launch. They're designed to do that. They have a low CG, a more wood-like face, and they're designed to "help" a bit.
Driving irons aren't designed to help (much). I'm happy to report that, overall, the ICL-601 is great at playing stingers, punch shots, low runners, and all manner of shots. You can work the "traj," as a certain former #1 in the world would say, pretty well. Low shots penetrate, but not at the expense of allowing you to hit a higher shot, particularly off a tee. Off a tight fairway, the wider sole is going to affect your ability to open up the clubface a little or to play it too far forward in your stance for height… but that's why you've got a 4-iron or a hybrid.
Off the tee, or the fairway, the ICL-601 proved plenty workable sideways as well. Whether you're a low-cut type player off the tee, or a reasonably high draw player, the ICL-601 responds about as well as any driving iron on the market. Its low offset is appreciated here, as some driving irons feature more than I like to see, and allows for easier alignment.
I've always avoided telling other people how to spend their money, but the ICL-601's biggest downside may be the cost: $369 MSRP, with many after-market shafts costing $10 to $50 or more. Hey, Miura fans are used to paying a bit of a premium, but I'll leave it to you to judge whether that's within your price range or not.
Conclusion
Good players in the market for a driving iron have a very solid option in the Miura ICL-601. This driving iron offers a moderate amount of help without much expense in the way of workability and control. It sounds and feels solid, avoiding the clanky, hollow thud of some other driving irons. It offers a penetrating flight that doesn't easily balloon from launch or spin, and retains some workability in both dimensions. If you're one of those who feel a thicker topline gives you confidence, then this should be on your short list of driving irons. I recommend you find a Miura fitter and hit one soon.