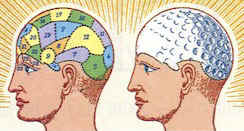 The Golf Channel last night showed Dr. Gio Valiante, a regular guest on the show and the man behind fearlessgolf.net.
Last night, Gio was talking about the stress response as manifested by anger over a bad shot. Anger all too frequently forces itself upon us in the form of stress. Though some great players have found ways to make anger motivational, it's rare. More frequently, anger turns on the stress response - mentally and physically - and bad play continues.
Gio's suggestion? Laugh. Yawn. Make a silly sound. Do something to counter the stress response with the relaxation response. Stretch. Anything - relax yourself. You'll free yourself from the grips of stress and put yourself in a better position to focus on the next shot.