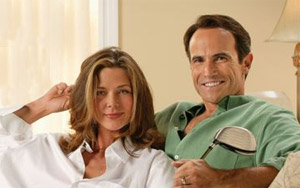 Have trouble getting it up? Cleveland can help. Cleveland has put together a marketing campaign for men who suffer from "trajectile dysfunction."
The ad campaign was kicked off on the Web at a few weeks ago at trajectiledysfunction.com and is now hitting television screens across the country (particularly in homes with The Golf Channel). The campaign, which plays off of Viagra, Cialis, Levitra, and countless other pills for men who have trouble "hitting their woods," is an attempt to draw attention to Cleveland's Launcher 460 Comp, a composite-crown driver being played by a man who's "risen" to the top of the world golf rankings, Vijay Singh.
If you're not satisfied with your ability to "go long," Cleveland Golf is looking to help.