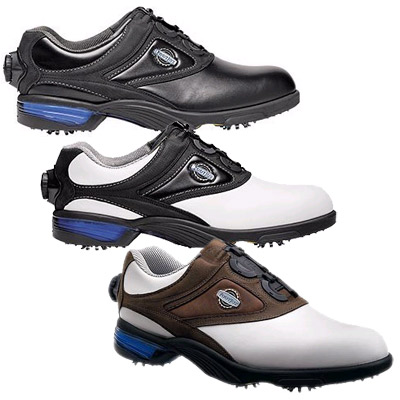 Normally, a new version of FootJoy shoes would not be met with such a buzz. The latest versions would be upgraded with a slight modification of the lines and possibly the spikes might be updated for better traction. This wouldn't draw much attention in and of itself.
This time around FootJoy has added something new and exciting. The BOA Lacing System adds a new twist and level of technology never seen in golf shoes before. Gone are the days of loose fitting shoes and laces the come undone or wear out. Now comes a new generation of golf shoes that not only need no breaking in, but fit perfectly right out of the box.
Too good to be true? Not really.