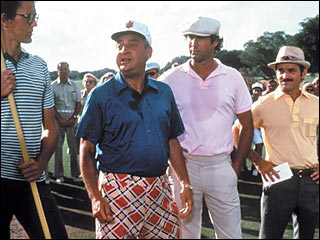 Rodney Dangerfield, 82, passed away today.
Dangerfield fell into a coma after undergoing heart surgery and died at 1:20pm today. Dangerfield had a heart valve replaced on August 25 at the University of California, Los Angeles, Medical Center. He'd suffered a small stroke and some infections after the surgery, and had emerged from the coma just recently. Dangerfield is survived by his wife and two children from a previous marriage.
Rodney was known for his role in Caddyshack and many other movies, standup acts, and sketches. Mr. Dangerfield, you had our respect.