Let's start with the accessories:
Balls (Titleist Pro V1x)
Pens (pencil is tough to read on a slightly soggy scorecard)
Sharpie (Black, always)
Weighted Donut
Range Finder (Bushnell Pin Seeker 1500 w/Slope)
Tees (Stinger and Zero Friction)
Groove Cleaner
Shoes - FootJoy GF:II in tan and white.
Titleist Towel with added scrubber brush
Not seen here:
My 2005 Rules Book (forgot to take it out of the bag)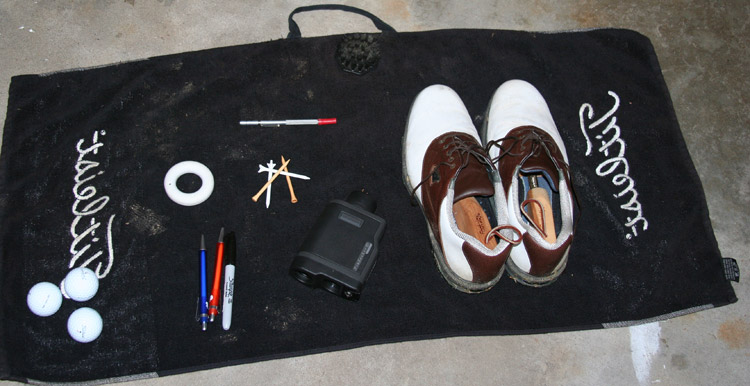 Irons: Titleist 735.CM, Chrome version, stock grips (for now), TrueTemper Dynamic Gold S300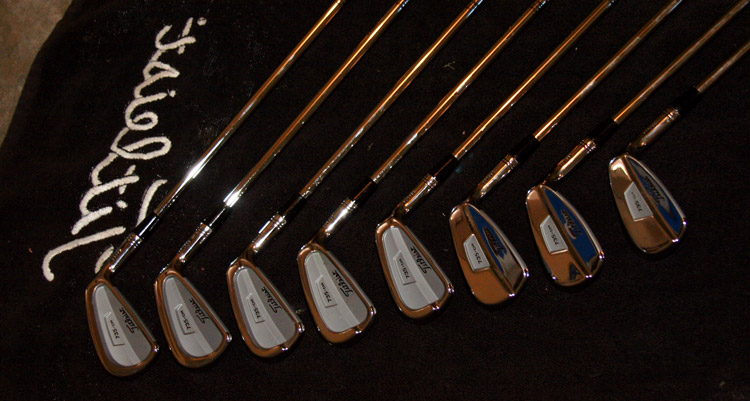 Hybrid: TaylorMade Rescue Dual TP 19°, Diamana Hybrid S shaft, 8-8 weight configuration, head cover marked as "2" as this replaces the 2-iron, and Golf Price New Decade Multicompound Grip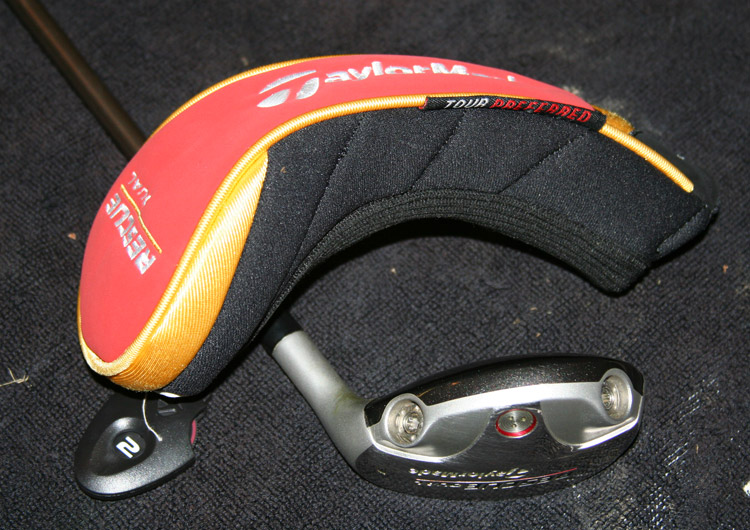 Woods:
Driver - Titleist 905S, 9.5°, Graphite Design YS-6+ S shaft, 45", Golf Pride New Decade Multicompound Grip
3-Wood - Titleist 904, 15°, Fujikura by Titleist Speeder S shaft, Golf Pride New Decade Multicompound Grip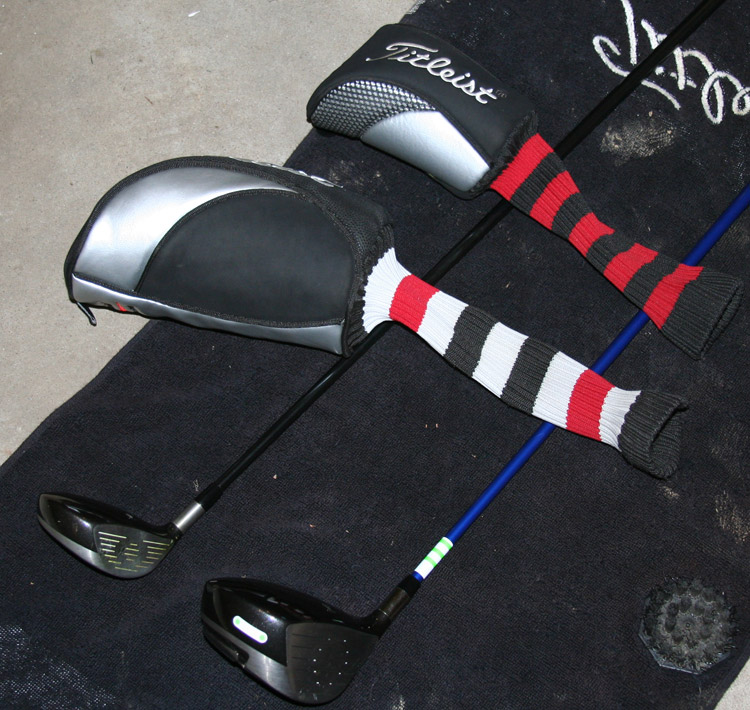 The Bag Itself: As seen below, a Japanese import Titleist CBS 51. I try to keep it light, so I may not have everything in it that everyone else has, but it still has all I need. The "emergency packet" has some bandaids and bee sting stuff as well as some cash and quarters if things really go badly and I need to make a pay call somewhere (or I don't have any ball markers).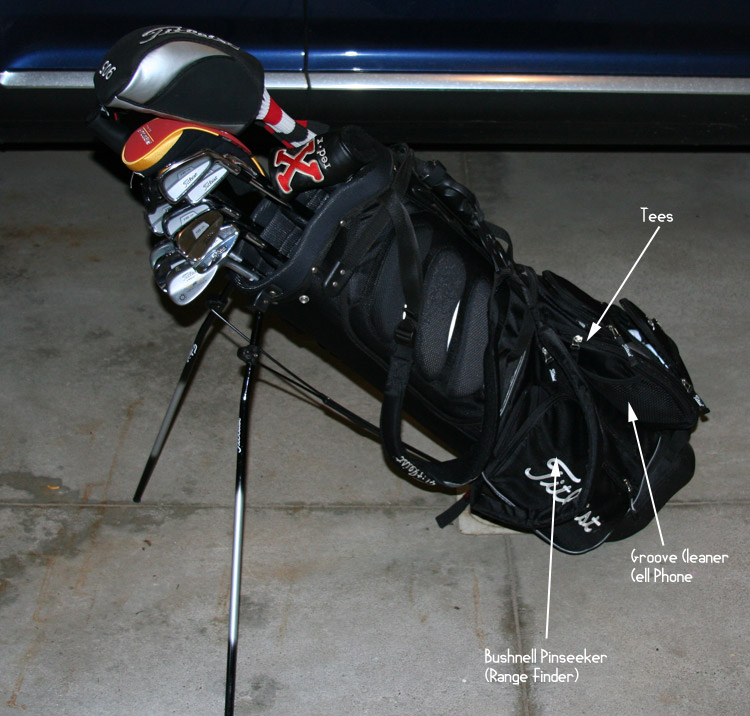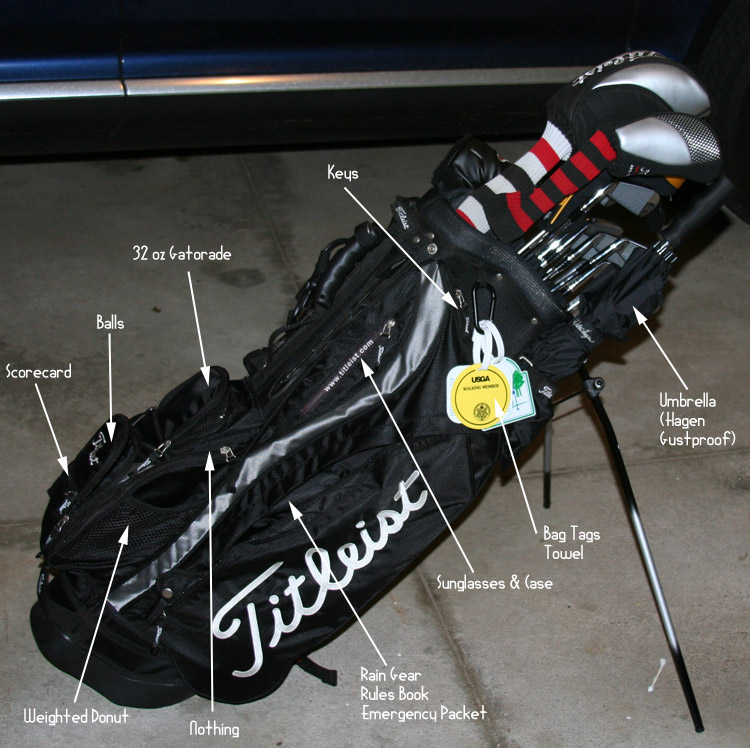 Not Seen Much at All:
My putter, a Scotty Cameron by Titleist Red X, 33", and the heaviest weight (350g). I love it.