This image probably explains why about as well as I could with words: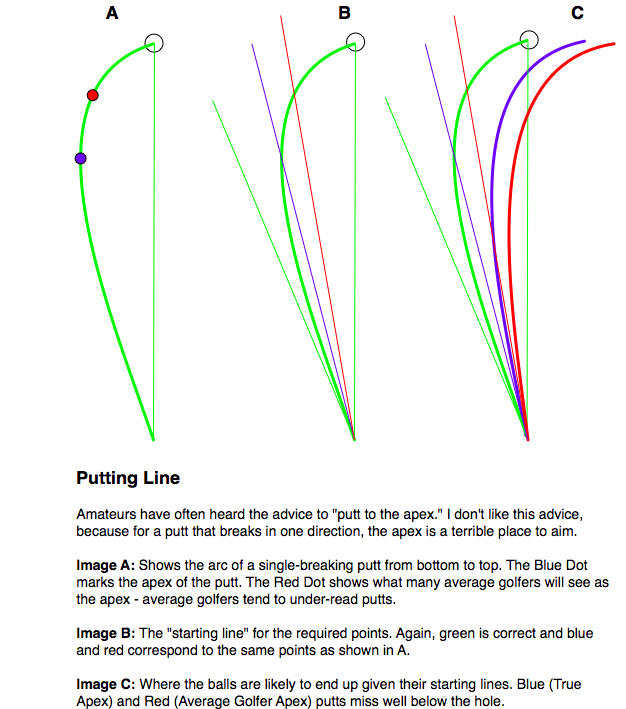 If you aim at the apex of the putt, you're basically
always
going to miss the putt unless you (subconsciously) pull or push the putt out to the true starting line of the putt.
As illustrated in the image, too, most average golfers drastically under-read the break as it is, and when you combine it with the idea of the apex, they really get into trouble.
I've always been a pretty good putter. I play a
lot
more break than most people. If you watch where poorer putters will say they want to start the ball it's always always between the red and blue dots, and then some will pull or push the putt to get it closer to the line because their body knows it's not going to work.
I also play a bit more break because I die the ball at the hole. I think that may have contributed to my ability to read greens pretty well - most people who take good runs at putts have a really hard time once the putt gets much break in it.
I also grew up putting on greens built in the 50s and 60s, so they slope a lot more than a modern green. Greens were slower back then, but now they're faster, and Lake View has several greens on which you can putt off the green or which you have to aim perpendicular to the hole to get the ball to funnel down properly.